one eye sees, the other feels - paul klee
10 = 9 + !
Just playing around. Gold, rough diamond , PEARLS
Fool me once, fool me twice, are you death or paradise? rock crystal, AAAA pearl, Tahitian pearl, seed pearls, silver
Unclear Future
Rock Crystal, 14k Gold, Kumihimo silk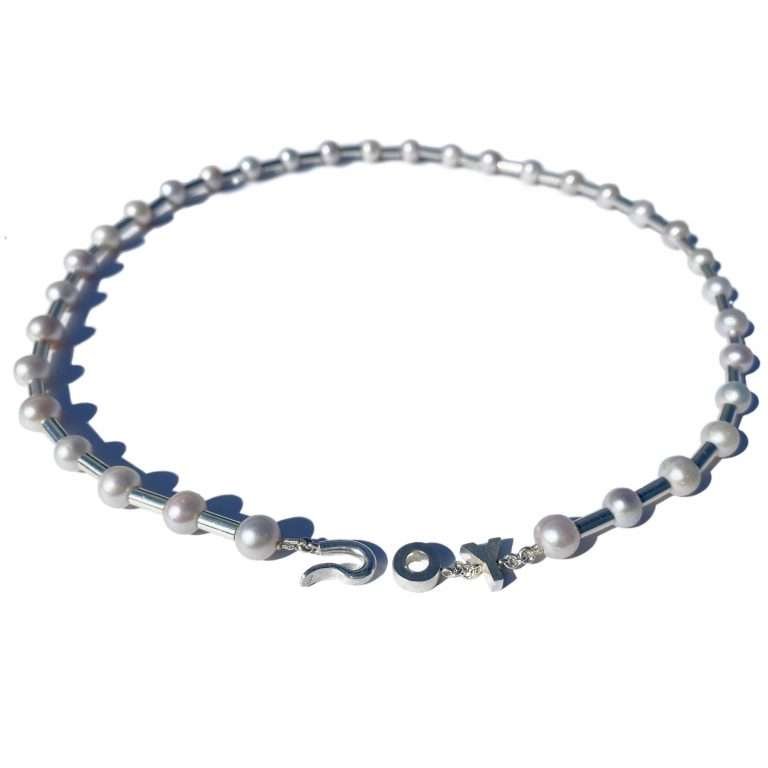 O-Y neck chain
Bike chain for a tour de force, biking from Bergen to Rome (2,500 Km). It serves as a talisman, a save keeper. AAAA Pearls, silver Length: 53cm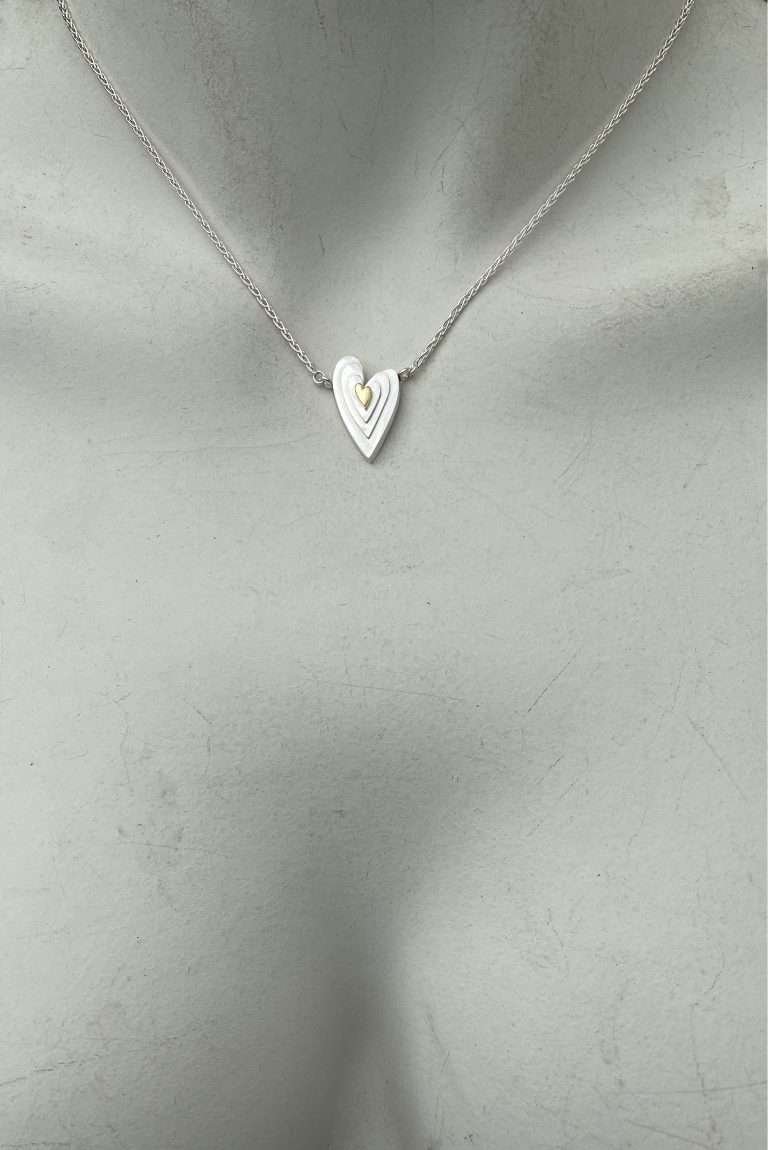 THREE GENERATIONS
Three silver hearts with a little shiny heart of gold on top on a fox tail chain. Silver, 18KT GOLD. Heart: ±1,5 x 2 cm length: 42cm
every day is VALENTINE's day
Every day is Valentine's Day with this silver necklace, pierced in an angle with 18kt gold. The chain is called oat grain. Heart: 2,75 x 2,25 x 0,75 Length: 55cm
dew drops
Do you have a pearl string you never wear? These recycled Akoya pearls come from a classic pearl necklace and are now soldered on a recycled gold chain.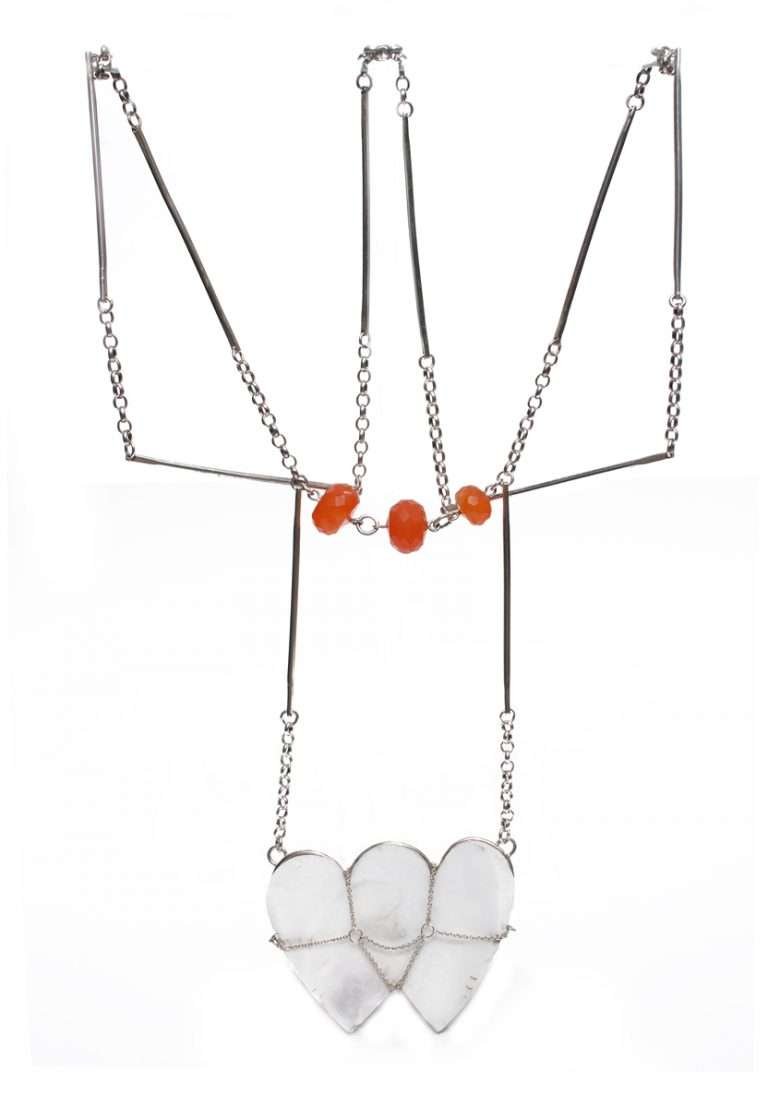 family
and now you are three with a precious one in the middle. Hand-cut oyster, silver, carnelians. SIZE 90 cm.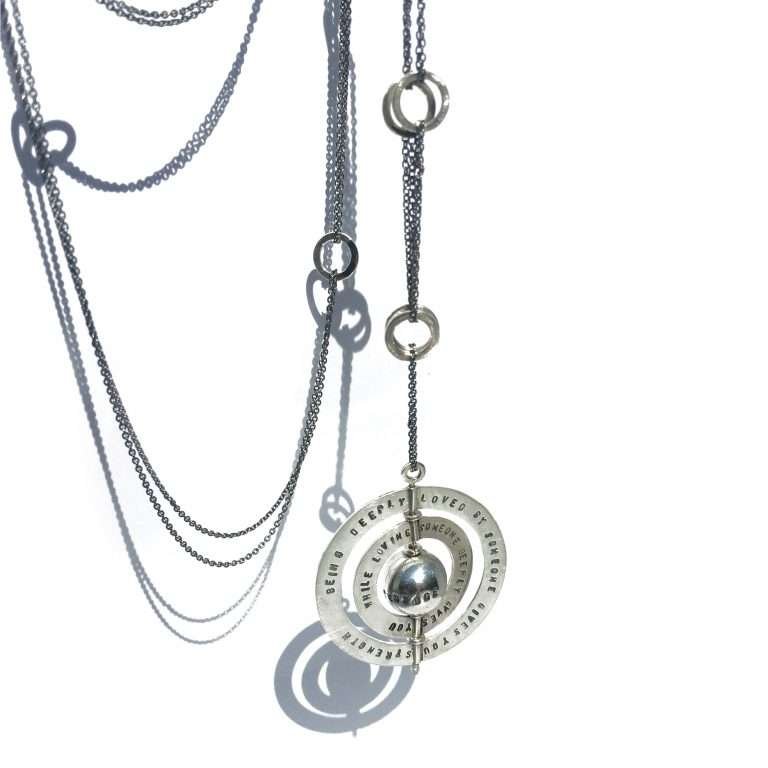 Courage
Dynamic silver pendant reading: 'Being deeply loved by someone gives you strength, while loving someone deeply gives you courage'. the LoNG CHAIN, can BE WORN AT DIFFERENT LENGTHS. SIZE 3 X 80 CM.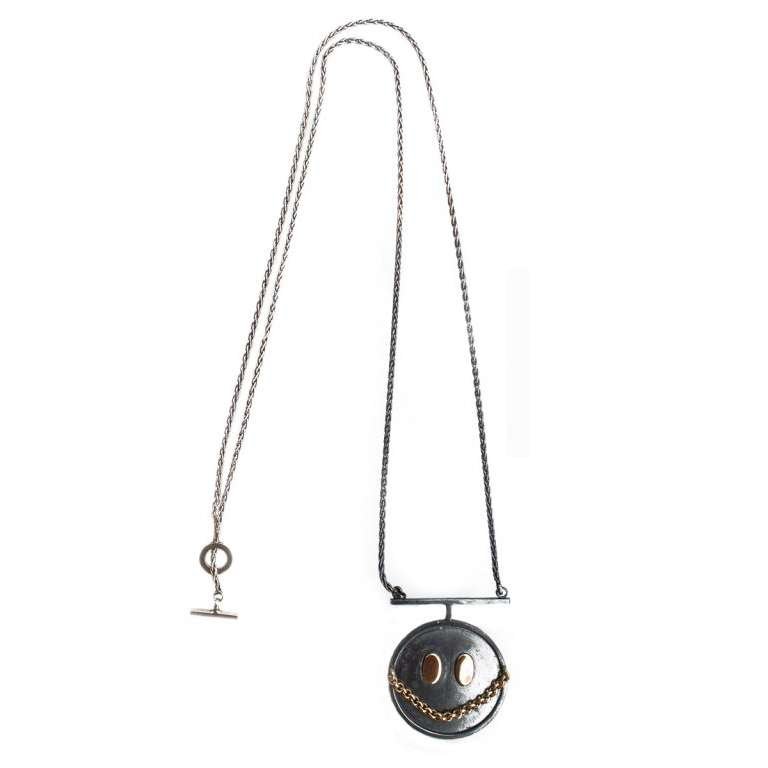 Smile@Me
Oxidized silver pendant on a half oxy-dip chain. 14ct eyes and 18ct mouth. size 2.5 x 54 cm.