One eye sees, the other feels – paul klee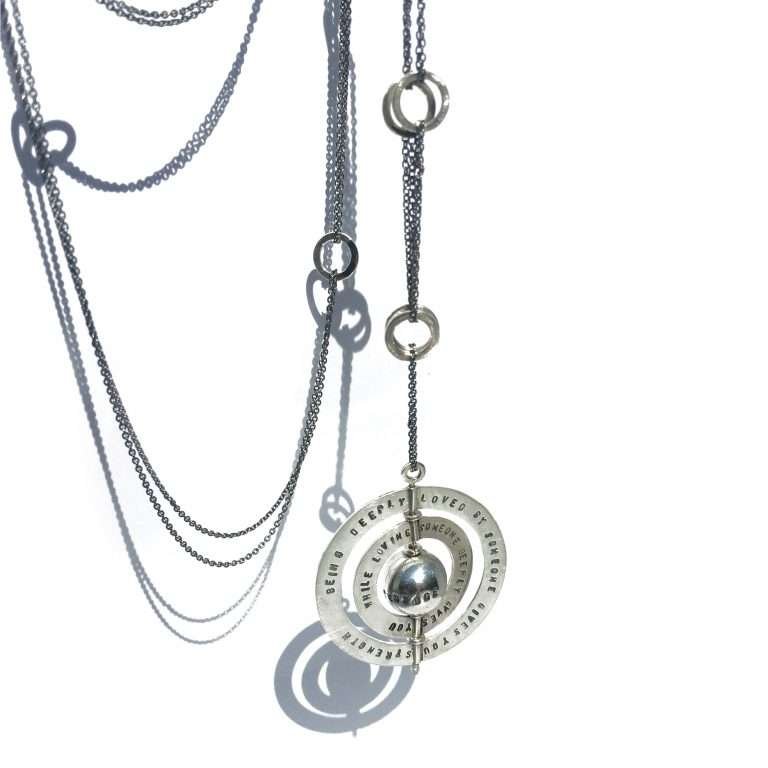 Courage
Dynamic silver pendant reading: 'Being deeply loved by someone gives you strength, while loving someone deeply gives you courage'. the LoNG CHAIN, can BE WORN AT DIFFERENT LENGTHS. SIZE 3 X 80 CM.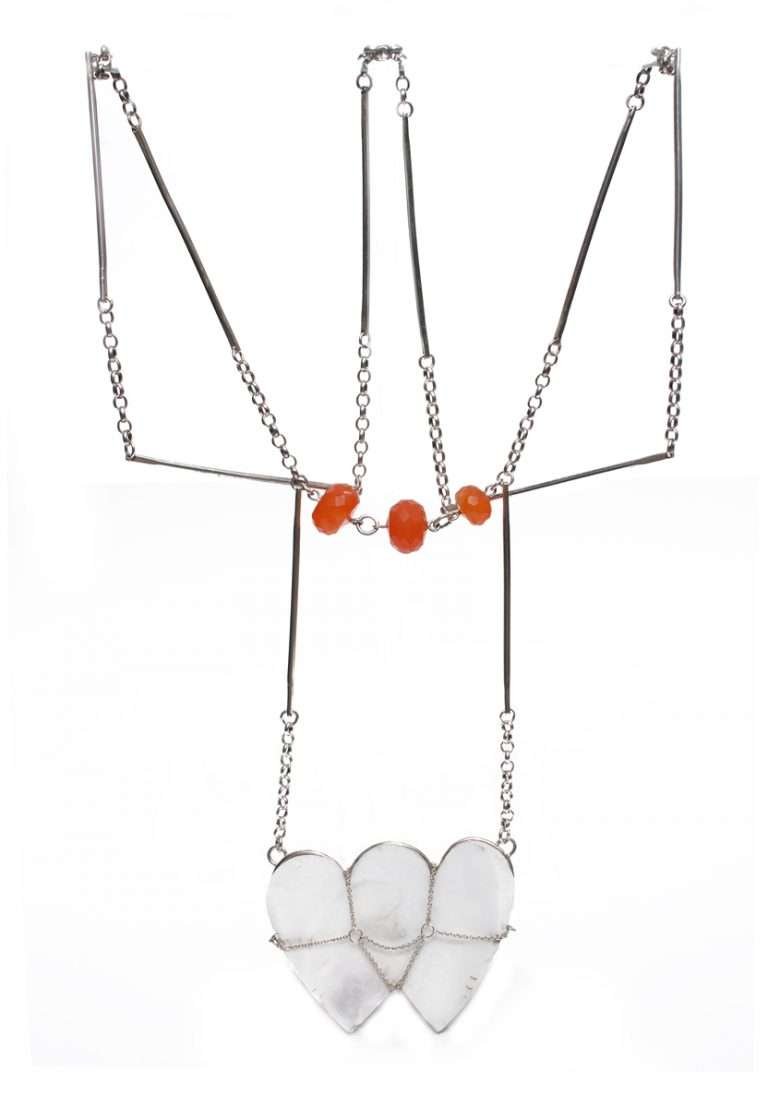 family
and now you are three with a precious one in the middle. Hand-cut oyster, silver, carnelians. SIZE 90 cm.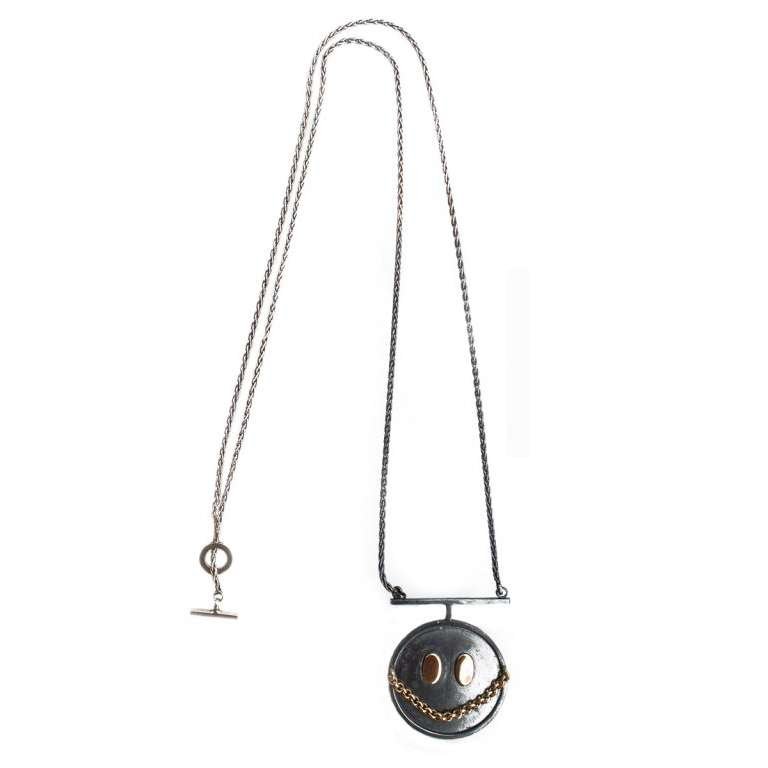 Smile@Me
Oxidized silver pendant on a half oxy-dip chain. 14ct eyes and 18ct mouth. size 2.5 x 54 cm.