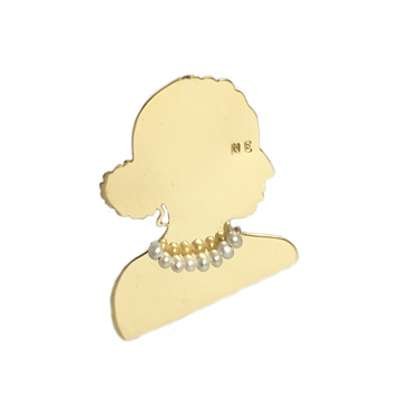 After an international career in graphic design I decided to put my hands on gold. I love the poetics of the making. It's a slow process, and creates space for thoughts about a piece (and other ;). 
a good jewel is not simply beautiful. like the glass slipper to cinderella, the precious little sculptures comprise a story of the wearer.
PRECIOUS MATERIALS give MY 
EXPERIENTIAL jewels a 

SERIOUS vibe. 
i prefer recycling heirloom jewellery. it is a conscious choice to re-use pieces with a family history into ultra-personal contemporary pieces.
—